Trail of Axes
This page is a candidate for deletion
Please discuss on this article's discussion page if you have an opinion on the deletion of this article.
Administrators, please check what links here and the page history before deleting.
The images and contents of this page have more properly been integrated into the quest's page. Therefor I have flagged this page for deletion. --StoneRyno (talk) 23:29, 9 June 2019 (UTC)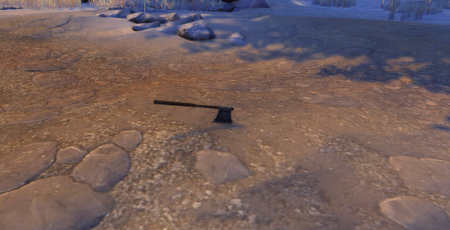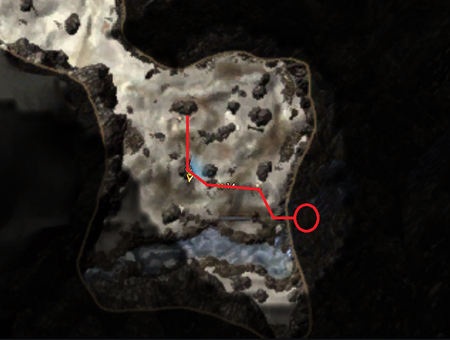 Axe Trail for this quest The Mother Lode after read a Discarded Journal at Protector Ridge in Icespire Peak.
Follow axes.
Small axe on ground since started quest The Mother Lode. (1944, 799)
Small axe on rock with white plant. (1946, 751)
Small axe on Tree. (1979, 703)
Big axe on the cut tree from prison peoples by Frost Goblins. (2088, 699)
Small axes on wood box, and ground at freeze waterfall. (2112, 638 & 2141, 632)
Big axe inside freeze waterfall. (2185, 638)
Small axe and Massive Ruby. (2184, 638)