As part of the Unified Community Platform project, your wiki will be migrated to the new platform in the next few weeks. Read more here.
Rotter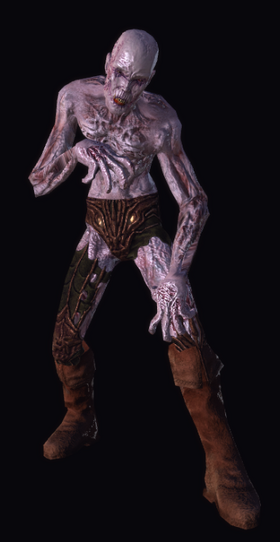 Mindless Rotters are the first foes encountered in the game, roaming around a field full of Wounded Soldiers. They are commonly found in areas where undead are the primary foes.
Location
Name
Type
Damage
Defense
Neverwinter Fields
Slam
Physical
1
0%
Slam
Physical
100-120
Rotters are weak melee foes that only pose any danger in groups. They simply close to melee range and attack for physical damage. In groups, they attempt to surround and overwhelm their foes.