Rimefire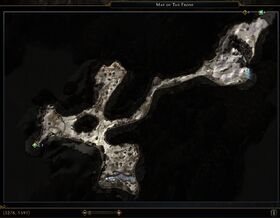 Speak to Nalias Greyguard in the Icehammer Triage Camp.
What do you choose?
The magical Rimefire shard glitters and pulses with otherworldly energy. The alchemist, Nalias Greyguard, would likely be able to put this to some use.
Give the Rimefire Shard to Nalias Greyguard
Speak to Nalias Greyguard
Nalias Greyguard
What's that shard you have there? Fascinating! Yes, yes, I'm sure I can put this to some sort of use. I'm not sure what exactly... but I'll figure something out! Here, have something for your trouble, friend.