Karzov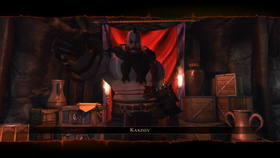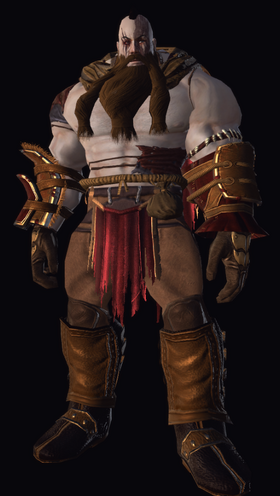 Karzov is the second in command of the Nasher rebellion group, answering only to Arlon Bladeshaper. He orchestrates the heist to steal the Crown of Neverwinter. After a chase that lasts for several quests, he is encountered and defeated during the events of Cornering Karzov.
| Name | Type | Normal DMG |
| --- | --- | --- |
| Melee Attack | Physical | |
| Spinning Strike | Physical | |
Guardian Fighter
Great Weapon Fighter
Devoted Cleric
Trickster Rogue
Control Wizard
Hunter Ranger
Misc. Loot
Karzov uses melee attacks. He can spawn additional Recruits during the fight. He can also use Spinning Strike, a Daily Power normally available to Great Weapon Fighters.