Angelhead Mine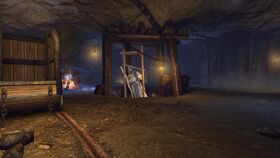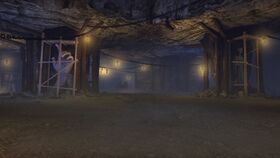 Angelhead Mine
Melkhor Goldseeker had a deal with the Blackdagger Bandits: they would leave his mines alone, and in return he would pay them a hefty portion of his profits. After all, the bandits had no interest in mining, so the mines themselves were useless to them without Melkhor's operation. That all changed when Melkhor discovered the ancient ruins in Angelhead Mine.
Smelling treasure, the Blackdaggers betrayed their agreement with Melkhor. They sent Krag Foultooth, the brutal leader of the gnolls who had joined with the Blackdaggers, to attack Angelhead Mine and to capture and enslave the miners working there. In order to keep Melkhor quiet and cooperative, Foultooth also took his niece and forewoman of Angelhead Mine, Mira Thamros, hostage.
Angelhead Mine is a Quest Instance located in The Mines area in Blackdagger Ruins. You visit this area during the The Hidden Mine quest.
Vendors
taking place in this area